For most of the people, there are still 22 more shopping days before Christmas but for me, I have one more trip to the stores and that's it. After seeing how busy they have been after the Thanksgiving weekend, I knew that it was time to do our shopping and get it done. Jeff and I had done a little bit prior to Thanksgiving week and we were so glad we did. Now we only need a handful of gifts to get and hopefully we

will be finished by the end of this week.
Do I have a Christmas wish list? Yes but it's just a wish list and it's not a realistic

list but I thought it was fun to do.
Electric Massage Seat with heater

Red s

kinny wallet

Nike golf pants for winter

Izo

d long sleeve golf shirt

DOT perfume by Marc Jaco

bs

Snuggie Mi

croplush Blanket

Zester for our ki

tchen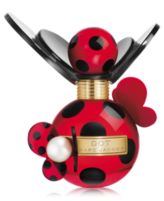 Not sure what the scent is but this one is so cute.